One of our teams from Parkgate Construction has finished creating a beautiful Oak Framed home for our lovely clients. The traditional oak frame property is 4 bedrooms and 3000 sqft in total.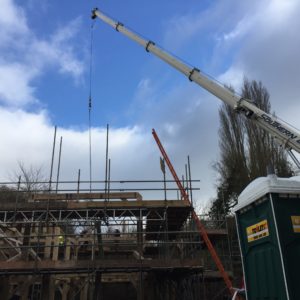 These particular clients are still living in their current property as their dream home is being built in their rear garden so it's great that they are seeing the progression on a daily basis. The build will take 10 months and we ensure we are strict on budgeting and schedule – we want the whole process to be as stress free as possible for the clients so constant communication is key and staying a few steps ahead of the programme is critical. We want to make sure that we head off any potential issues before they arise.
We find that one of the main reasons we are able to keep to budget and timings is that Parkgate Construction undertake the entire build (apart from the erection and manufacturing of the Oak Frame which is undertaken by Oakwrights) ourselves. By coordinating all of our own fully employed staff on site, they are all aware of the high standards and expectations held not just by the client but internally as well.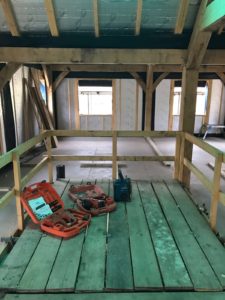 Each home we build is also worked on by the same crew from Parkgate Construction, this means that the clients know everyone on site and that our skilled workers are familiar with the build and can see it through from start to finish.
We have just finished a walk through with the client for this particular phase of the build, showing them the reality of their dream home coming into it's own. They are delighted with the work so far and really looking forward to watching it take shape even more over the next few months!
 Update!
We are nearly finished now and the property will be ready for our lovely clients to move into before Christmas! This project has finished on schedule and with constant communication with the client, any site queries or design decisions were able to be made immediately.